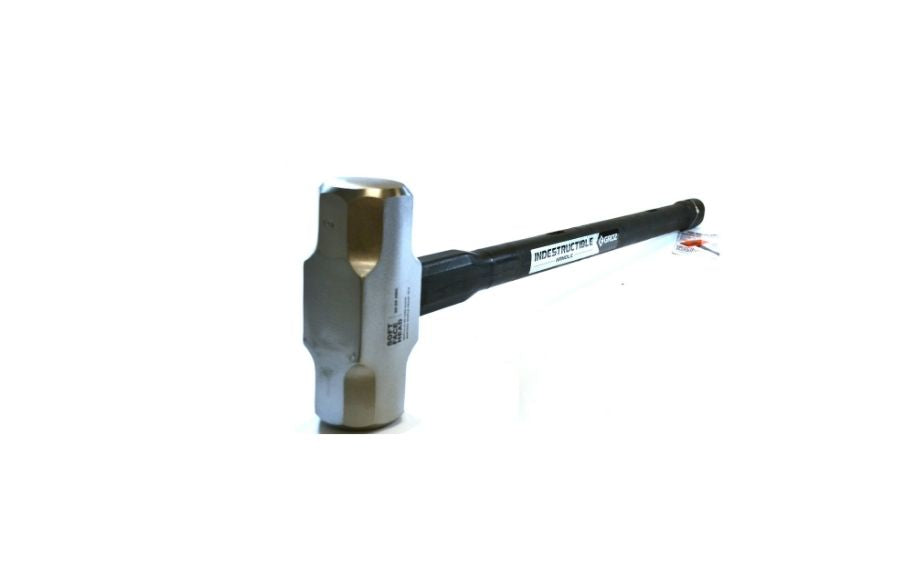 How to Select Best Type of Hammer Handle for your Work
A good hammer is like a best friend for those who use it daily for their work. You'll never believe how much difference a good quality hammer can make to your work. Choosing the right hammer for a job is very important as that makes the work easier and safer. There are a variety of hammers available in the market for very specific requirements. For e.g, a mallet is best for carpentry and normal repairs. On the other hand for removing nails from a wooden surface, a classic claw hammer is the best choice.
One most important thing to keep in mind while selecting a hammer for your job is to make sure it has the right face and a comfortable grip.
While buying a hammer, the shape of the head, the type of the handle, and the weight of the hammer are the most important factors to be considered along with the price. There are ample options available in the market, and figuring out how to pick the best hammer for your work requires a little knowledge.
A hammer consists of two parts, the handle, and the head.
Let's start with the handle first. The handle is where your hands meet the hammer. Handle grip, size and the material are the deciding factors while buying a hammer.
Hammer Handle Length: Generally handles are available in size between 14-18 inches. Size preferences of the handle can be a personal choice or depend on the usage. The longer the handle the larger the force generated for strikes. Also the longer the handle the less control the user has. For e.g an electrician or a carpenter who has to use it in narrow places, a long handle can be quite convenient. On the other hand, someone doing rigorous work would require a small handle hammer.
Grips: A hammer handle grip is a big deciding factor while choosing a hammer for your work. A very soft grip gives you a lot of comforts but can wear out quickly. So, if you are going to use your hammer for heavy-duty work, in that case, soft-grip handles are not a good choice. However, if you are going to use it occasionally, then go for a soft grip hammer handle.
There are several types of hammer handles available in the market. Most commonly used are Wooden, Aluminium, Steel, and fiberglass.
Steel handles: These hammer handles are considered to be the strongest and most durable. One biggest disadvantage for the user is that steel hammer handles are quite heavy. Also, steel handles transfer a lot of vibration to the users' arms, raising the chances of an injury if used for a longer period of time. But if you want a hammer for demolition work or masonry work, then a hammer equipped with a steel hammer is a good choice.
Wooden Handles: These handle hammers are the traditional ones and mostly used all around the globe. If you work for long hours and pounding nails with a hammer involves the maximum portion of your work, then go for the wooden handle hammer. These are light in weight and don't transfer a lot of vibrations to your hands while pounding nails. Also, it can be easily customized as per the users' grip and requirements. The disadvantage with a wooden hammer handle is that it's not durable as compared to the steel handle.
Fiberglass Handles: These hammer handles are cheaper as compared to wooden and steel handles. Also, they transfer lesser vibrations to the users' hands as compared to the steel handles. Although many manufacturers have implemented anti-vibration technologies for better shock absorption, wooden handles are still considered superior in this regard. Fiberglass handle hammers are good for users who have to use it occasionally such as plumbers and electricians. They are non-conductive, so a good choice for anyone using it for electrical wiring purposes.
Explore our complete range of hammers
, sledges, and mallets manufactured with the highest quality material. In our vast inventory, you can find hammers for different applications ranging from carpentry, framing, electricity work, and even automobiles.