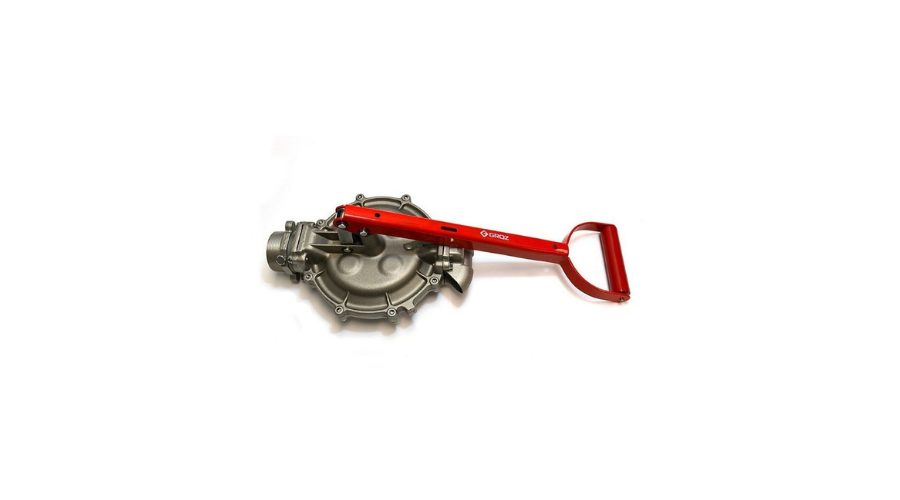 How to Select Best Fuel Transfer Pump
As the name suggests, a fuel transfer pump helps in transporting fuel from a tank to a vehicle or from one location to another. Fuel transfer pumps are designed to work with different types of fuels and liquids such as petrol, diesel, oils etc.

A fuel transfer pump comes in different shapes and sizes. Motorized fuel pump can be quite helpful for construction workers and farmers. Long route truck and lorry drivers know the importance of a hand fuel pump and a tank, serving as a mobile fuel station during long journeys.

Manual fuel transfer pumps are the most used fluid dispensing solution in the absence of a power solution. Hand fuel pumps are also commonly used for dispensing from a drum, where there are small or medium quantities of fluid to transfer.

Hand fuel pump range consists of a variety of different manual pumps that differ based upon body material, operating mechanism, flow rates and fluid compatibility.

Here are some simple instructions that will help you buy the right-hand fuel pump for your requirements.

1. For what type of work, you want to use the fuel pump.
While looking for a hand fuel pump, you need to figure out whether you need a Standard Duty or Commercial Duty/Heavy Duty pump. Standard duty hand fuel pump is sufficient for refueling small equipment like lawn mowers and recreational vehicles. Commercial Duty/Heavy Duty hand fuel pump is appropriate for fueling heavy equipment out in the field.

Standard duty hand fuel pumps can be used for the following applications:
Landscape/lawn service (lawn mowers)
Small farms (small tractors and equipment)
ATVs/snowmobiles
Racing/automotive
Electrical/plumbing contractors
Commercial Duty Hand Fuel pumps can be used for the following applications.
Construction sites
Large farms/farm equipment
Logging operations
Mining operations
Oil exploration
2. Choosing Appropriate power source for the hand fuel pump.:
For this, you can either use a battery powered pump or use some fixed power installation to use the pump.

Basic type of electric fuel transfer pumps are:
12V DC power for mobile applications
115V AC power for fixed applications
For commercial applications, you will also see mobile 24V DC and fixed 230V AC pumps.
In case you do not have access to a power supply, you need a manual hand fuel pump. Check our range of hand fuel pumps at GROZ USA. These simple-to-use pumps are safe and economical.

 3.For what type of fuel/fluid the pump will be used?
It is especially important to check this requirement before making a purchase. A fuel pump appropriate for gasoline, diesel, kerosene, can't be used for high viscosity fluids and lubricants.

At Groz USA, We offer a wide range of manual fuel pumps to ensure that your particular requirements are met. Including, High Flow rates, Low cost, aggressive media or size and portability. Check our range of manual fuel pumps here.

For more information on any of our manual fuel hand pumps, please contact our technical sales team on (888) 685-2916 or alternatively email info@grozusa.com